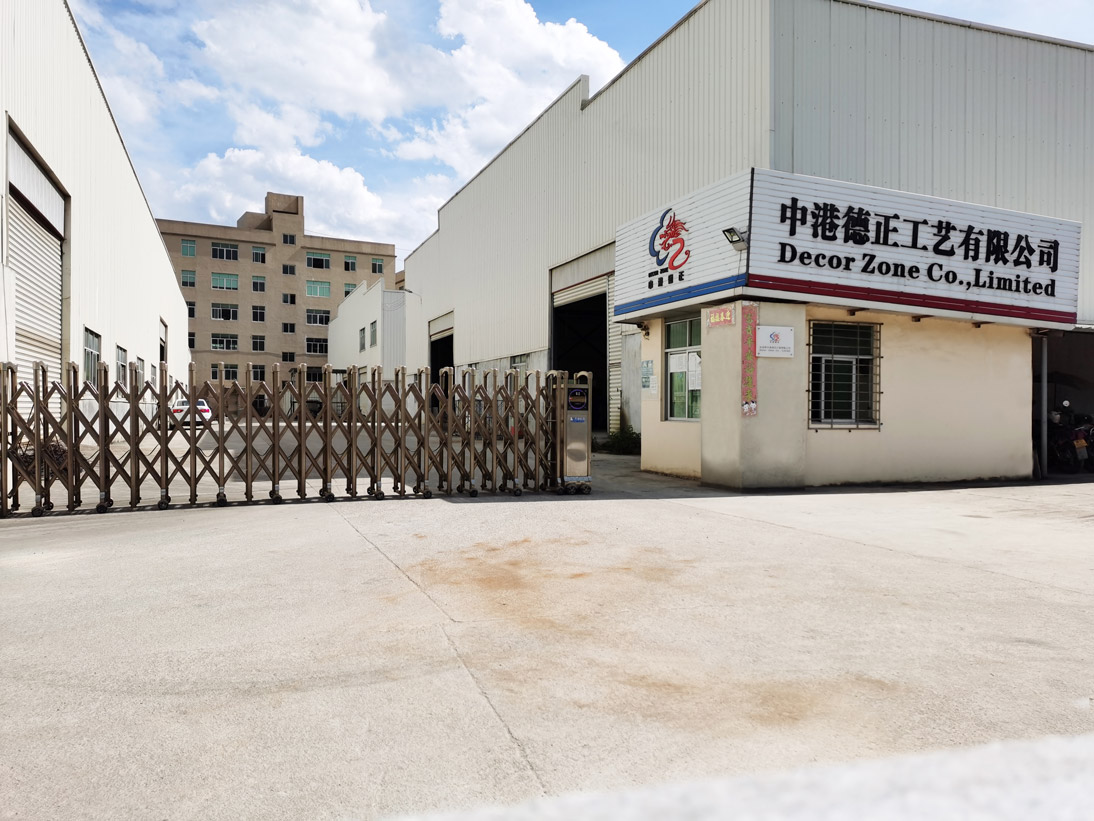 De Zheng Crafts Co., Ltd. was originated as a trading company in 2009. In Chinese "De" stands for "Moral", "Zheng" stands for "integrity", so our business philosophy is "TO BE A MORAL INDIVIDUAL! TO RUN AN HONOURABLE COMPANY!" To offer customers with better service, more competitive prices, higher quality and timely shipments, in the year of 2012, we started our factory as Decor Zone Co., Ltd. covering an area of 8000 square meters, with a production area of 7500 square meters and a showroom of 1200 square meters. Currently, there are additional 15 outsourced metal workshops outside of the plant, with about 200 workers, covering an area of about 11000 square meters (120000 square feet).
All our products are designed ergonomically, environmentally friendly, artistic with functionality. The Seamless combination of practicality, comfort and artistry can definitely enrich consumers' home life, make their home life full of fun and their outdoor life full of sunshine.
Engaged with DECOR ZONE, enjoying better life!
We have been constantly delivering stylish and functional outdoor and indoor furniture, garden decor products, household items, kitchenware, home accessories, wall arts décor and seasonal products. Materials include iron, steel pipe, wood, marble, glass, rattan, glass, ceramics and so on.



Our major production procedures include - blanking, bending, stamping, laser cutting, welding, grinding, sand blasting, electrophoresis, powder coating, finishing, packaging, and shipping.
Our Warehouse & Container Loading
In general, we book shipping space 14 days before the CRD. After all the goods under each order are completed, we can arrange container loading and shipment immediately. Before loading, a specially assigned person will count each shipment quantity, leaving only one outlet of the loading platform. Irrelevant personnel shall not access to the loading area, and CCTV camera is used for whole process monitoring.
We sincerely cooperate with our customers to produce DZ branded products as a proud gift anytime. So we have been conducting three strict quality inspections on each product, preliminary inspection after welding in the metal workshops, inspection after the sandblasting, and the last inspection before packaging.
Our showroom is a little more than 1200 Sq. Meters (12900 Sq Ft),displaying more than 3000 items there.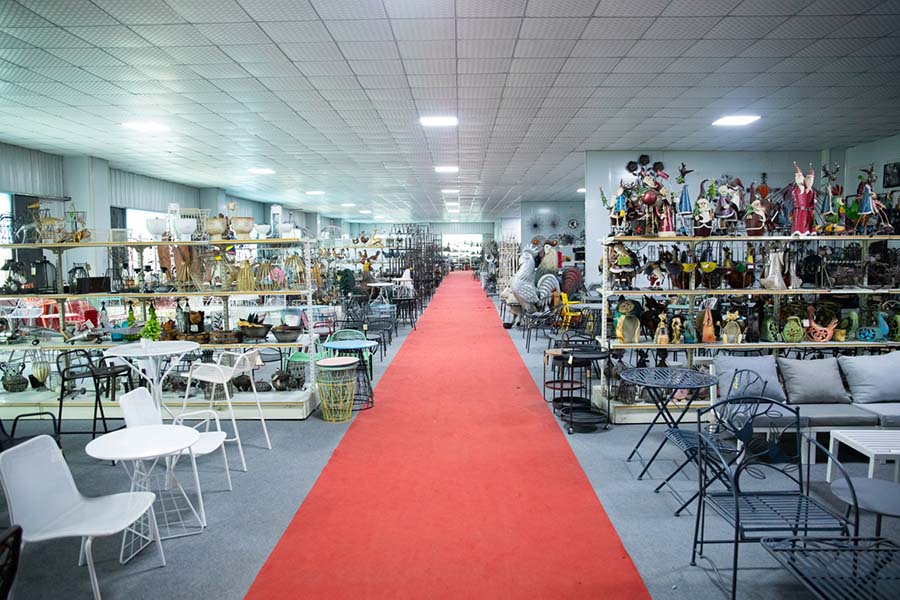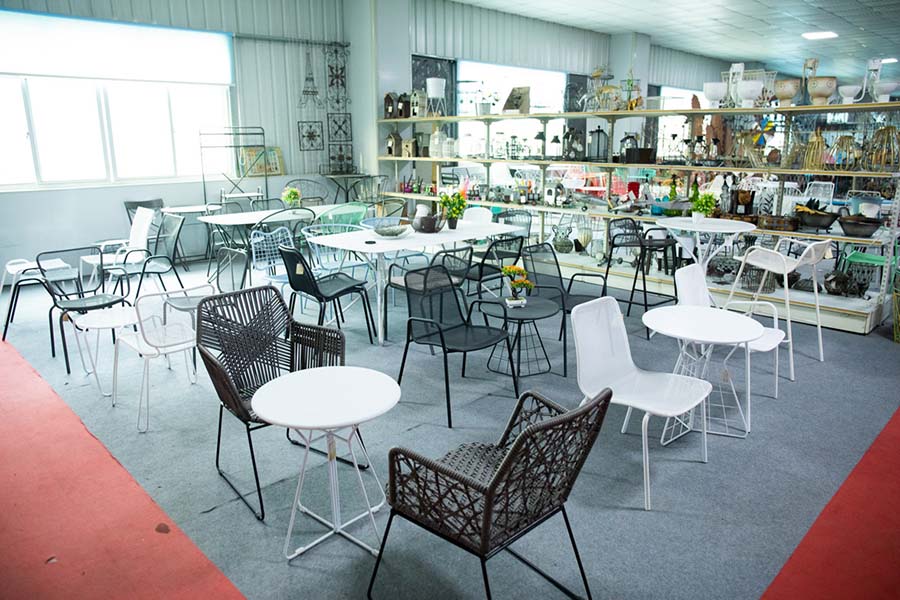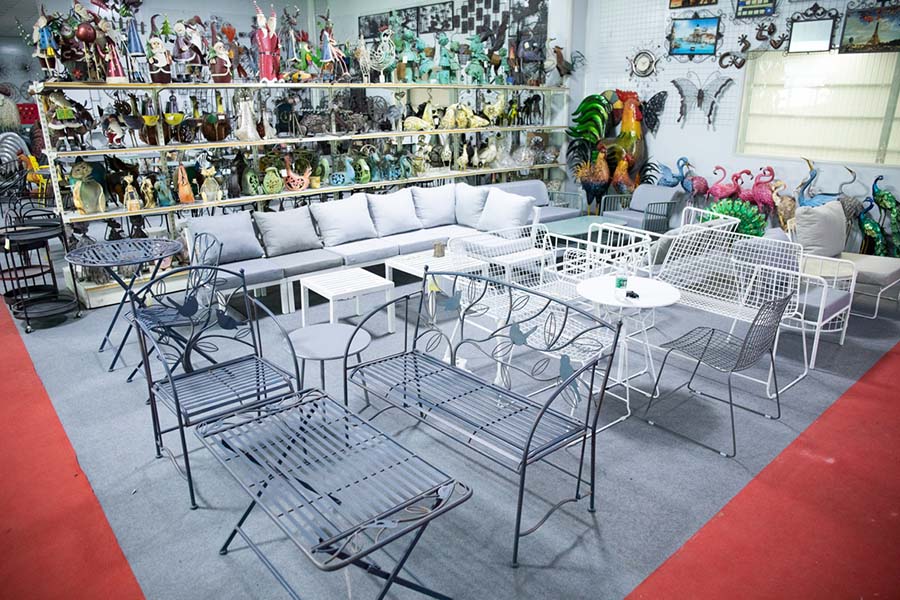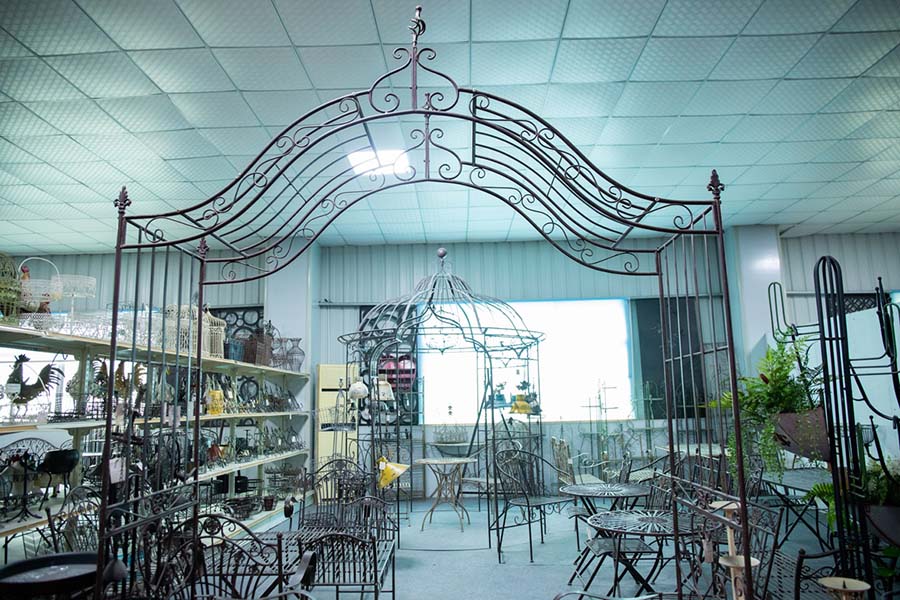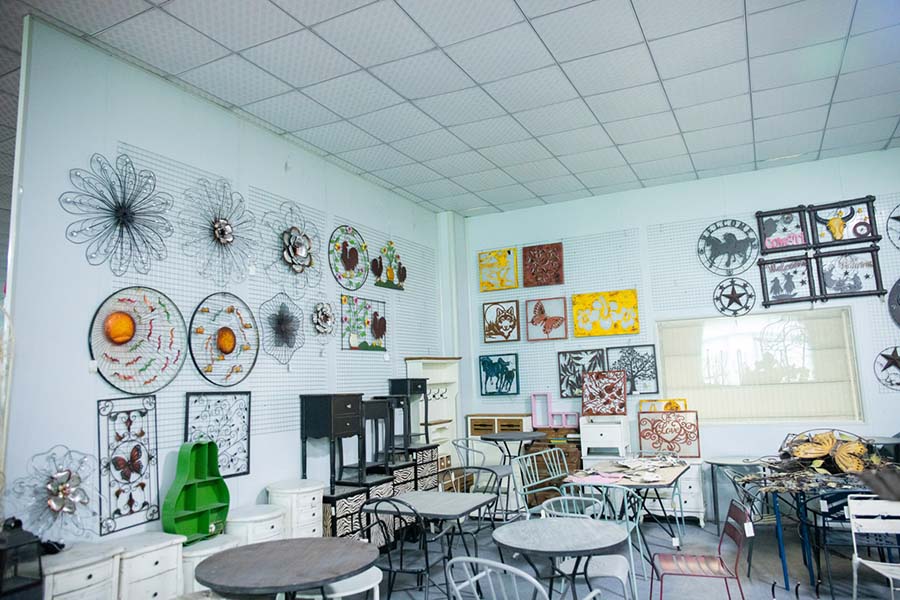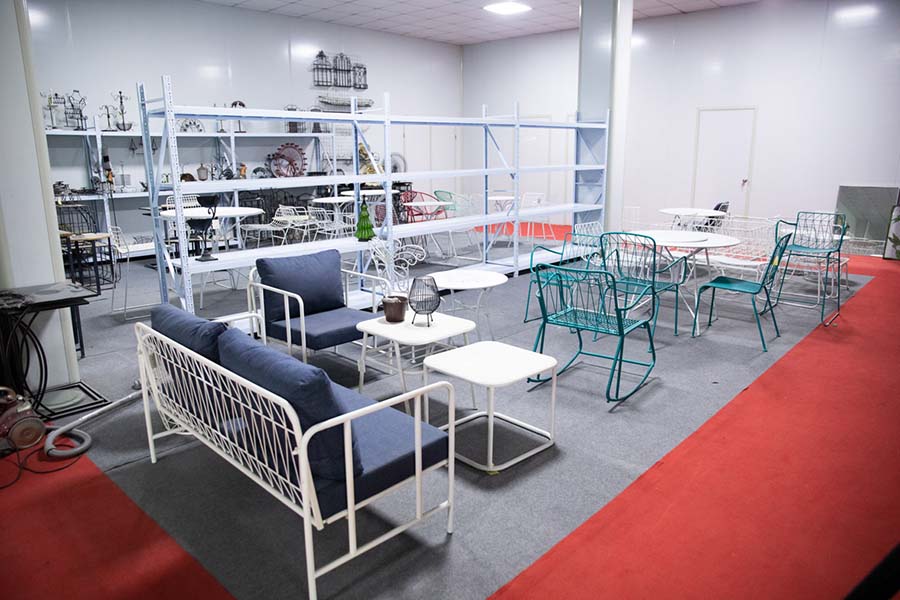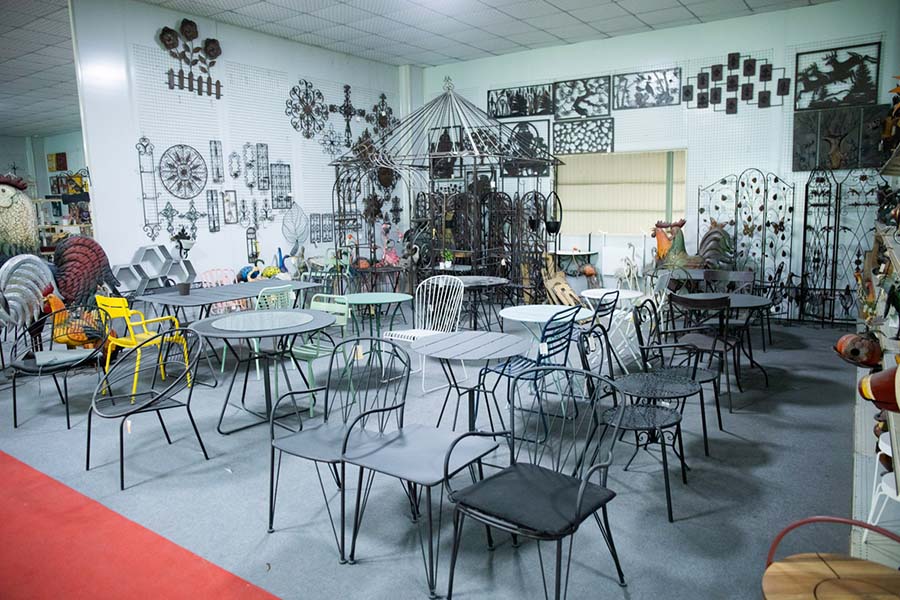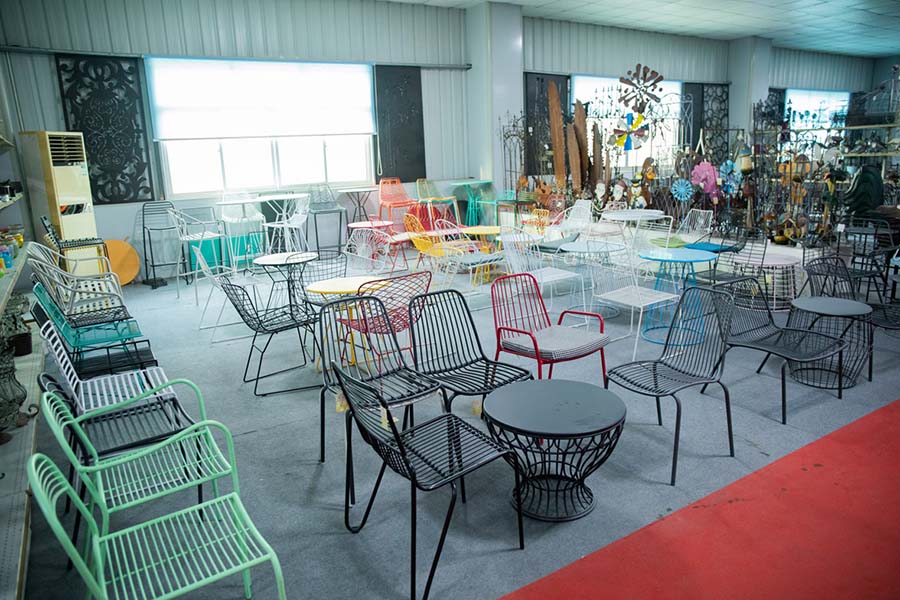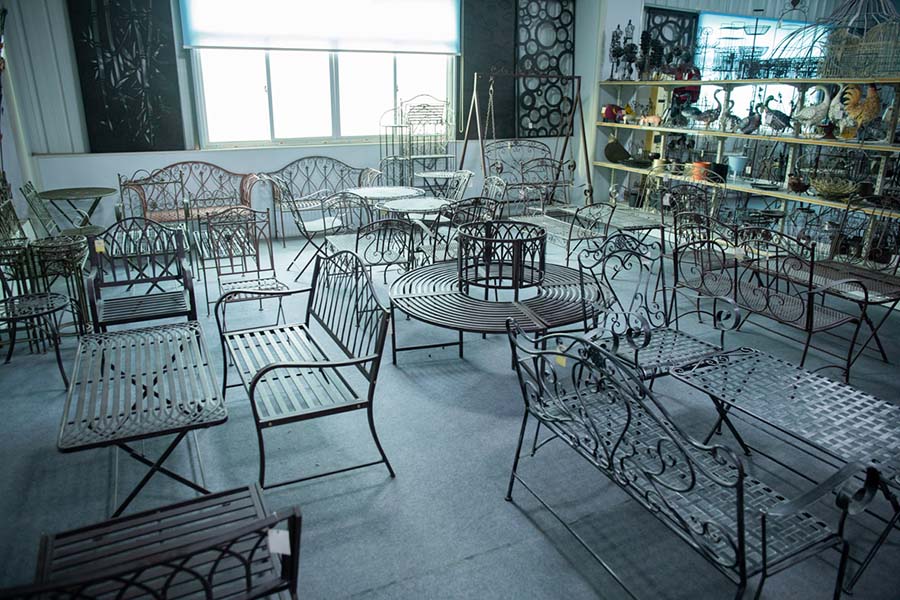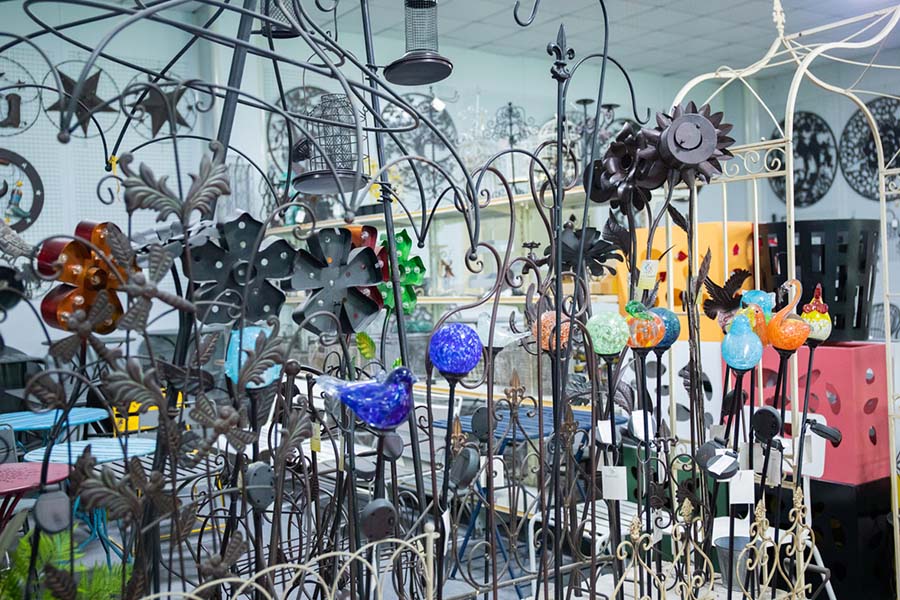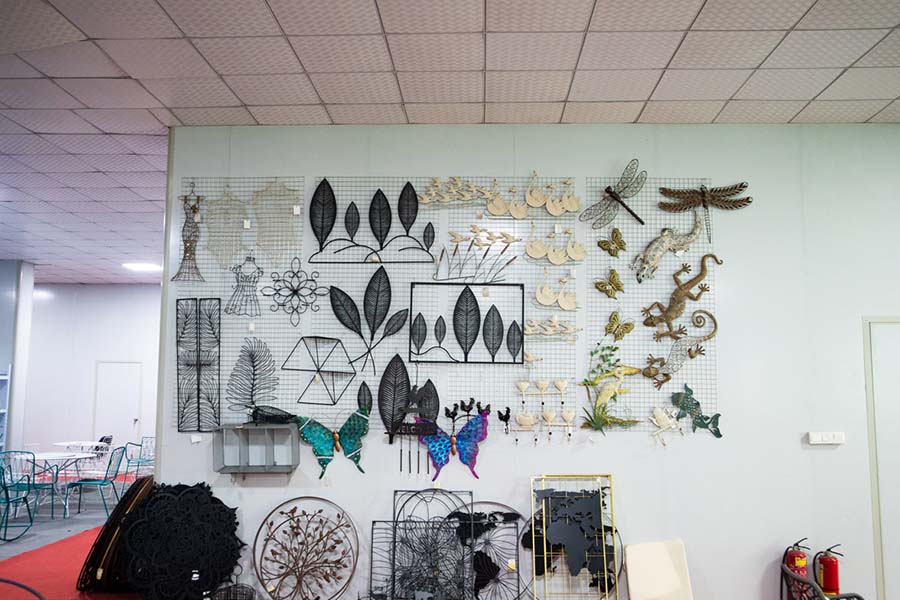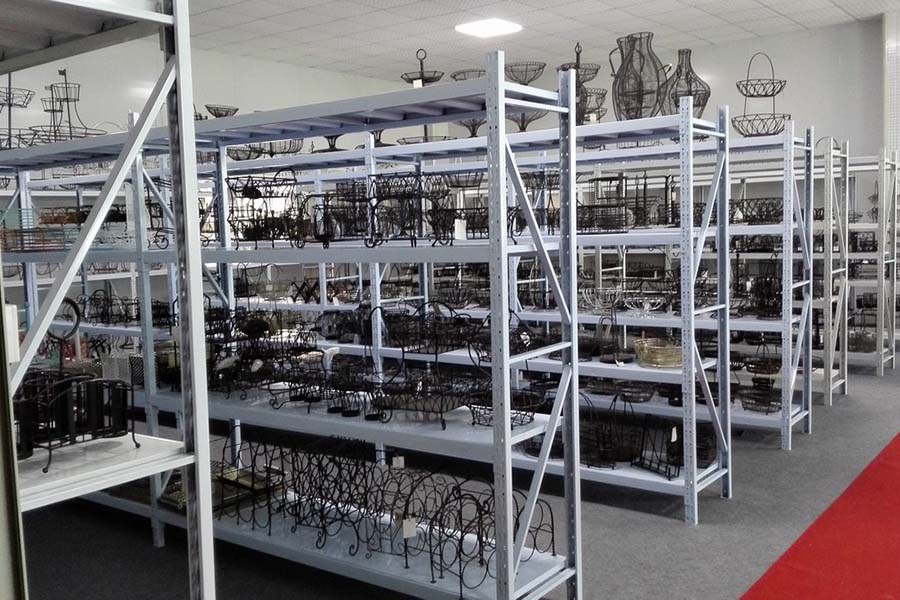 Every year, we will exhibit at CIFF March 18~21, Spring Canton Fair April 21~27,and Autumn Canton Fair Oct.21~27 at Jinhan Fair for Home & Gifts( PWTC)
We always keep your interest as number one and strive for total customers' satisfaction. We welcome you to visit our factory or contact us for more information about our company and products.