March 17th, 2023, after a whole day's busy in our booth H3A10 at the 51st CIFF Guangzhou, we have displayed all the samples in order finally.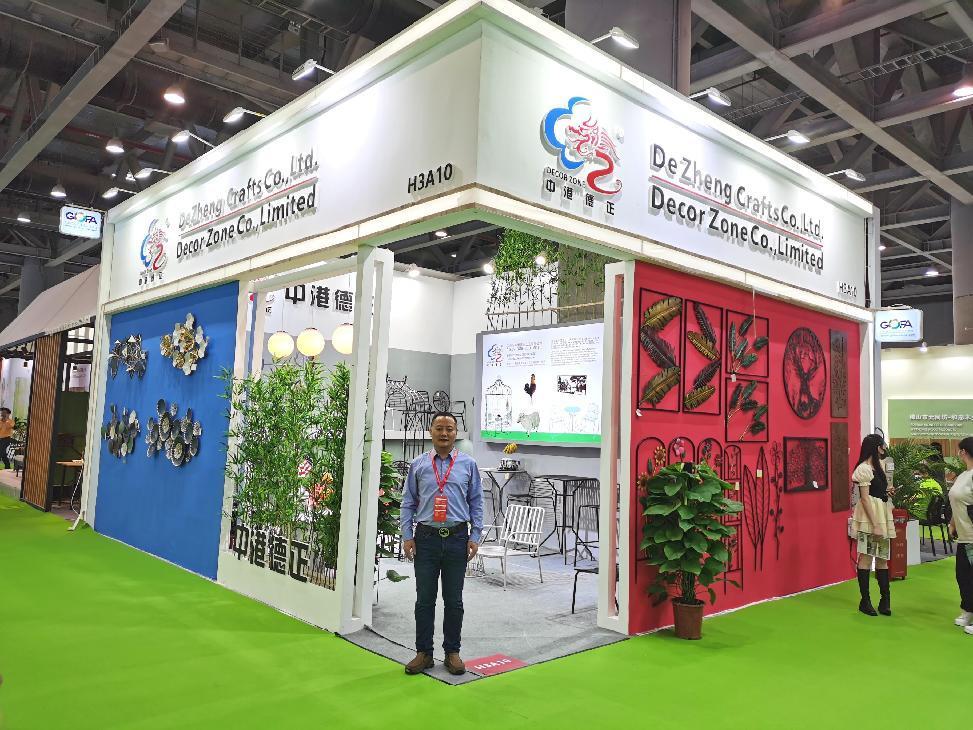 The display in the booth is really amazing, the logo of the FLYING Dragon ahead on the lintel is so prominent and eye-catching. On the exterior wall, there are both modern and realistic wall plaques decoration, and antique looking wall arts, garden stakes and so on.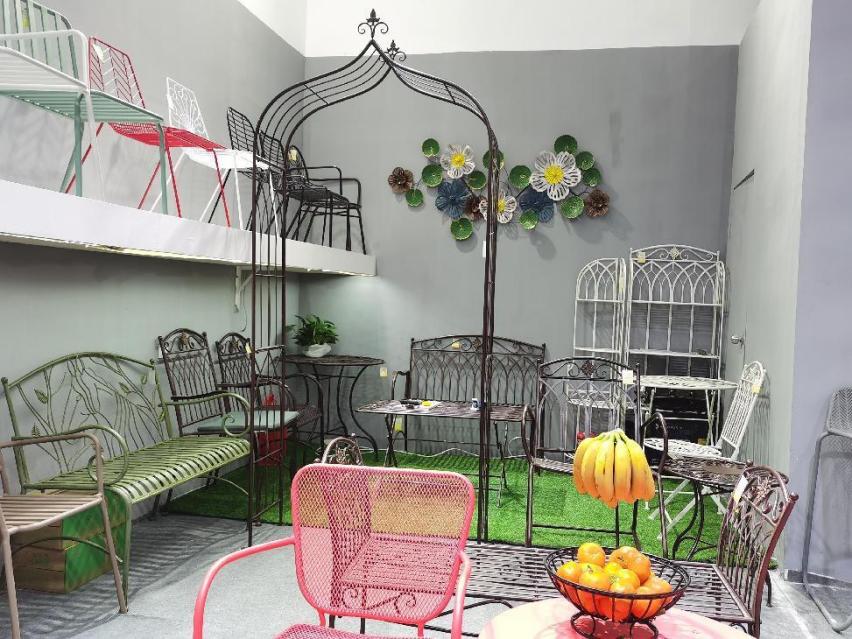 Inside the booth, there are neat and harmonical outdoor furniture, including modern and fashionable patio furniture, as well as the rural garden furniture, with both simple linear design and exquisite modeling design; Classic style, Gothic style, modern style and rural style, are all gathered in the booth, harmonious and full of aesthetic feeling.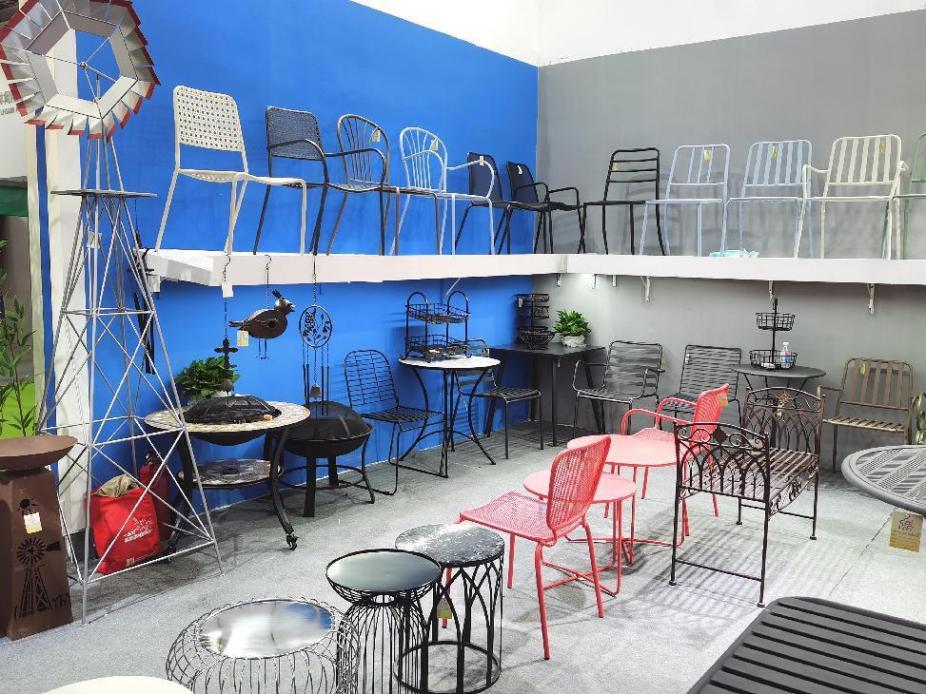 We are exhibiting outdoor table and chair, rocking chair, lounge chair, lover seat, metal garden bench, side table, firepit, ceramic mosaic table and kinds of wall decoration.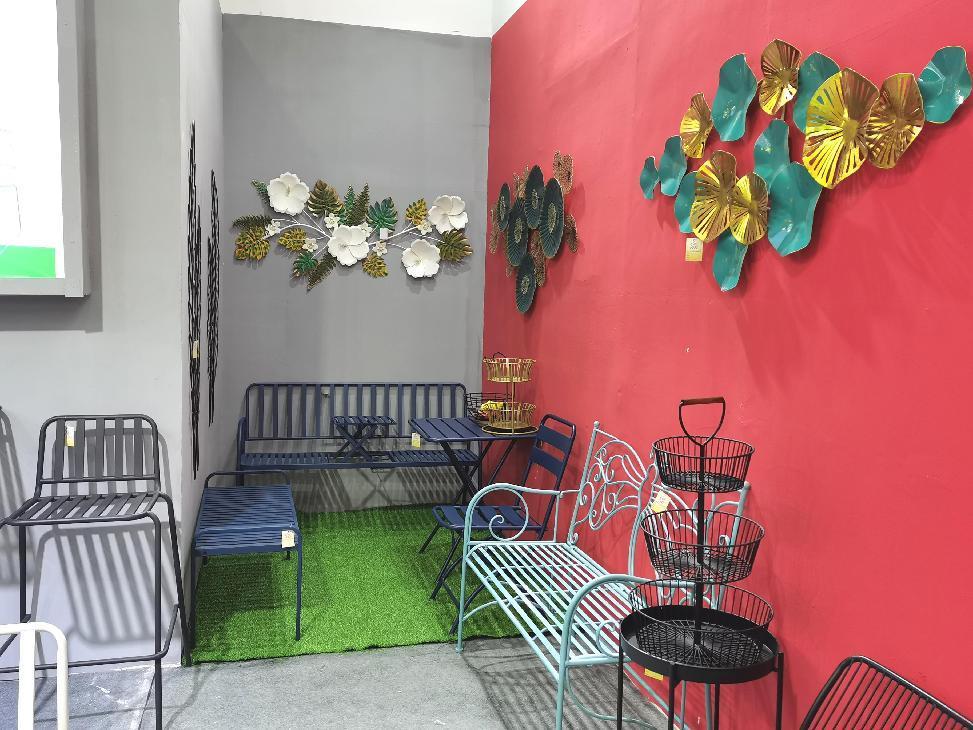 In addition to the outdoor furniture that plays the leading role in the stand, we are also showing outdoor decorations, including windmill, flower pot holders, plant stand, garden stake, trellis, garden arches, bird feeders & bird bath, Garden pillar with lanterns, and some indoor household items such as metal basket with banana hook, buffet server, multi-layer baskets, and 2-tier service tray table etc.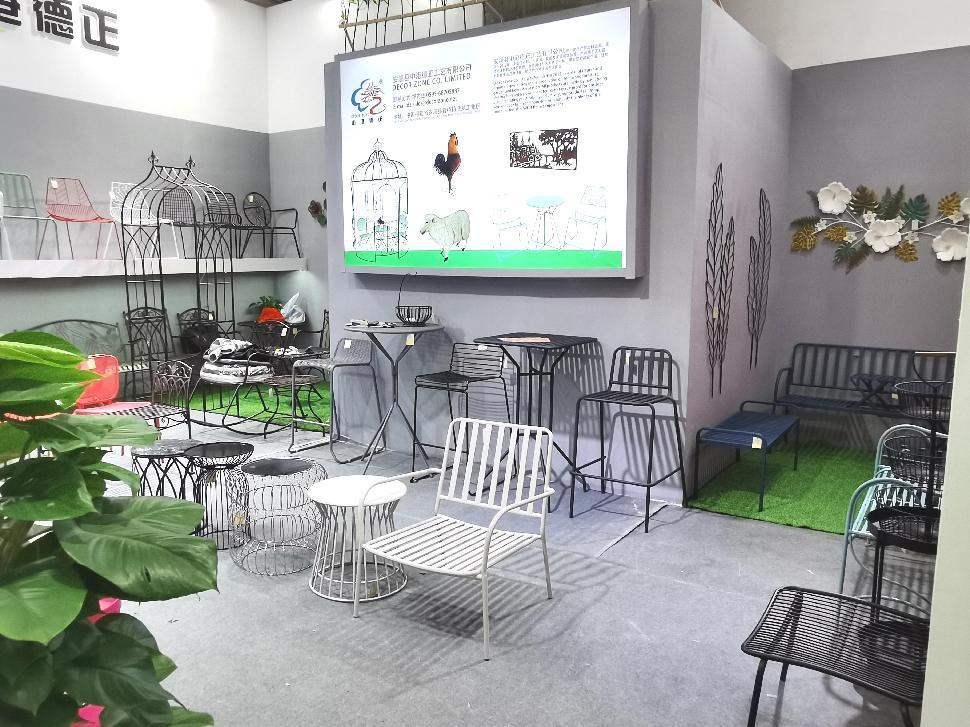 In our booth H3A10 at the 51st China International Furniture Fair, we truly provide a one-stop shopping experience to professional buyers. Exhibition from March 18th to 21st, 2023, we look forward to seeing you at our booth and discussing win-win business cooperation for long-term.
---
Post time: Mar-18-2023