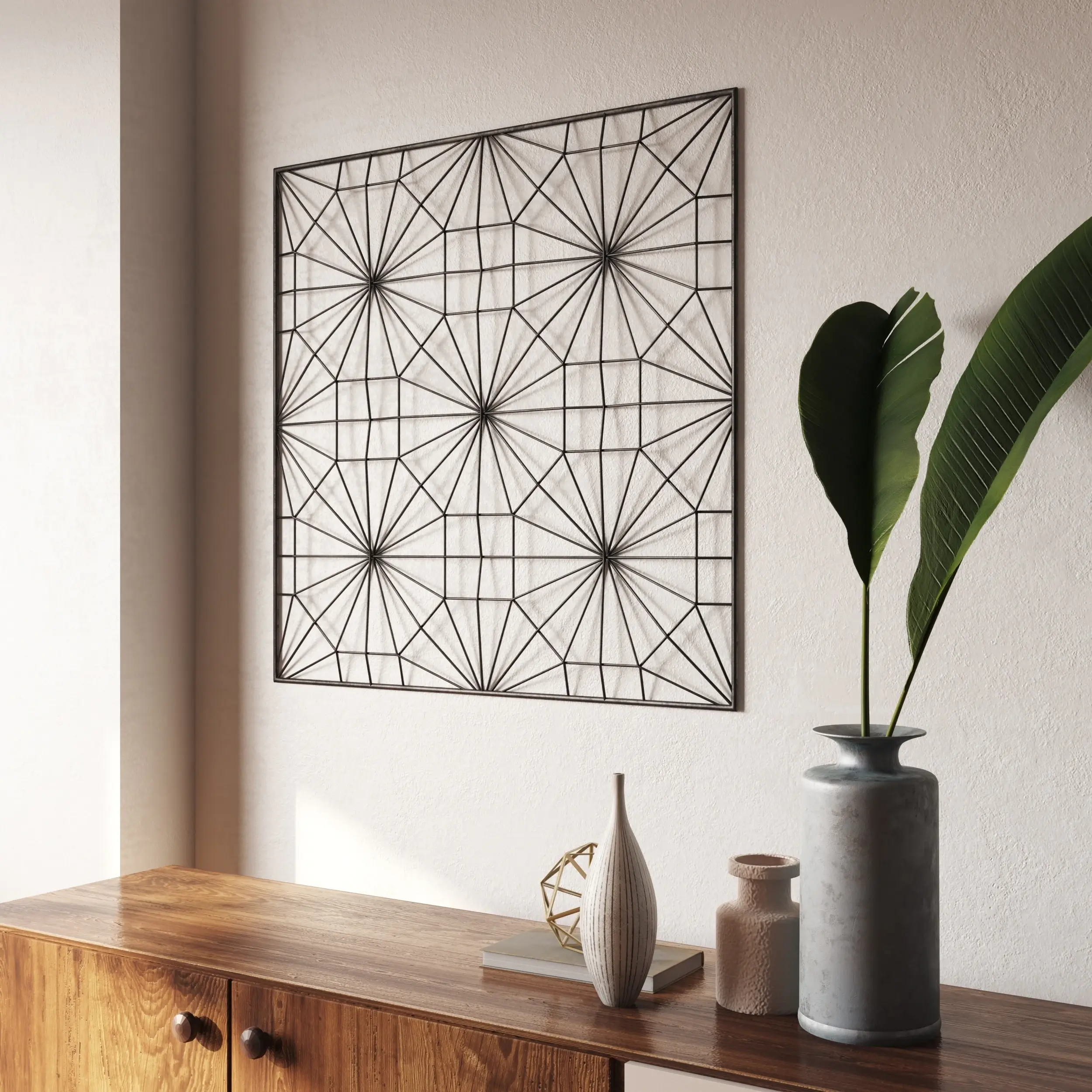 Even if you're an artist or someone who loves decorating, making your home in style without neglecting its functionality is not as easy as you think. You'll get frustrated with the littlest reasons like not knowing what color palette to choose from, what furniture, or decorations to buy, and the list goes on.
There are a lot of ways that could help you achieve your dream interior design. However, in this article, you'll know how to improve the appearance of your overall house by decorating your walls. And when we say decorating, we're not only talking about painting them.
Wall art plays an important role in the interior design of a house. Most of the time, homeowners neglect putting wall art because it's 'unnecessary,' especially for those who have painted walls at home. While there are a plethora of wall art décors to choose from, we'll be giving you five reasons why metal wall art is the best choice. 
Beauty
Metal wall art décor can elevate the style of your Dining Room, Home Office, or Living Room. It can blend in all settings and creates a focal point of attraction when placed in the right spot.
The rule of the thumb when looking for the right metal wall art for your house is to pick something that speaks an impressive visual statement about yourself. That way, your visitors and family members will always remember you when they see a similar artwork.
If you're still undecided about which wall art is best for your home, you can browse some sites online or visit physical stores if you want one that you can easily hang.
Easy To Hang
One fact that you'll surely love about this wall art decor is it's easy to hang. This is possible because metals are cut from metal sheets with specialized tools, which gives the maker the power to create any shape that he/she wants.
There are also other easy to install metal decors that you can adorn your wall with. It is usually done by connecting the tabs of the piece with the help of some tools such as screws, nails, and even pins.
Experienced homeowners should not worry about making sure that the artwork looks great or recreate the metal piece to sit perfectly along with their furniture at home. If you're looking for something to put on your wall without having to go through a long and tiring process of installation, it's good for you to consider choosing metal wall decorations.
Now, it is safe to say that metal wall arts are no doubt a perfect addition for adding glam to your home without the hassle. If you're still undecided about which wall art is best for your home, you can browse some sites online or visit physical stores if you want one that you can easily hang.
Durable
Metal is one of the many materials known to last for a long time. Truth be told, metal wall signs are possibly one of the most durable décor items that you'll ever find in a house.
You'll never regret investing in this type of wall art decoration since it gives you the guarantee that it will last for several years. Further, it's sturdier than any other wall décors and is suitable in warm and cold room temperatures, which makes it perfect since it doesn't require frequent changing. You'll only need to change it when you want to put up a new wall decoration or when it gets rusty.
Adaptable
Before choosing the best metal wall art décor, it's imperative that you know where you want to put it. In the wide variety of metal wall decors to choose from, you should know that there are pieces that can only be used in one area—indoors or outdoors.
If you're planning to put your metal wall art décor inside the house, it should be dusted with a dry, clean cotton cloth often. Also, take note that you should be prepared to maintain your art piece like adding a clear coat after a few years to retain its original color.
On the other hand, if you plan to put it outside, there are just a few things that you need to consider for you to protect it from some elements that tend to reduce its life span. These elements include direct heat exposure, snow, and rain.
Unique and Attractive 
Adding a iron wall art décor on your list of choices to enhance your interior design is a brilliant idea. This is especially true since metal art has not reached the level of being a go-to material for home decors yet. With that in mind, it adds uniqueness apart from the aesthetics that it already offers to your home.
According to a kitchen renovation expert, now is the perfect time to invest in metal art decor while it's not common yet. This makes your house's features attractive since it enhances the look of both contemporary and classic house spaces.
---
Post time: Dec-31-2021